Dedicated to ...
Valentine's day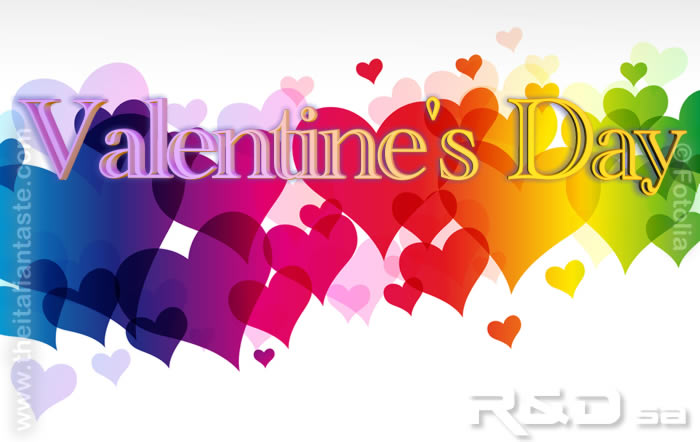 Valentine's Day: ideas to plan the most romantic day in the year.
February 14. The calendar reminds Valentine, patron saint of Terni (city in Italy). It should be the day dedicated to love but nowadays only lovers celebrate themselves.
And who hasn't a partner? he should at least celebrate love. Yes, because San Valentino, Christian martyr and patron saint of Terni, is the protector of universal love.
And people who are beyond the stage of falling in love and are now bound by a solid relationship of true love? and people who have children? are they out of the game? surely no, quite the opposite ...
Nowadays Valentine's Day is dedicated especially to engaged and married (more or less happily) couples, live-in lovers ... in other words all people who have a partner. The advertising, decorated shop windows, some newspaper articles make us believe so. And all comes to exchange presents and have a romantic dinner.
Let's put the hypocrisy behind us! If we celebrate Valentine's Day only in this way it is a commercial holiday in all respects and with all the consequences. On the contrary let's make it become a special moment for our lives. Here are some tips to think about the real values of life and make us live well this beautiful day!
Plan a beautiful surprise.
He comes back home in the evening, tired for his hard work, opens the door and a nice table set for two, his favorite music, two inviting glasses on the table and her partner, beautiful as he has never seen before, are waiting for him. An inviting smell coming from the kitchen completes the background.
Surely this is not the biggest surprise. We all women often try to organize romantic evenings, even if it is not Valentine's Day. It's our natural instinct.
But try to overthrow the parties.
She enters the house, sour for a bad day and the strained relations with colleagues and finds a different atmosphere, so different that she thinks to be in the wrong apartment. Twilight, jazz, table set for two, a rose in a little vase, the dinner ready. The dinner ready? And when ever? surprising move, but just right if done by him!
Another idea. 15 days before Valentine's Day he or she find an envelope under the dish. Inside? a trip booked for a place of love, planned for the weekend near the fateful date.
In other words celebrating Valentine's Day doesn't mean to abolish the gifts but, rather, to discover different sides. Because, we repeat again, the gift is not everything.
Another tip. Why not to celebrate even when there are children?
It may be really the feast of love. Think of little hands that help Mom and Dad in the kitchen to prepare a special dinner. Hands mixing, cutting, kneading, decorating, baking, frying, hands full of love that are worth much more than a cold stone, a flower that wilts or chocolates that are layered on our waistline. A special day for giving a special gift not to themselves but to children less fortunate.
And then, maybe, a quiet evening in front of the TV to enjoy a good movie, all together on the couch!
If you prefer this way to celebrate Valentine's Day these are the pages for you.
You'll be able to find ideas to organize a romantic dinner for two at home to remember together old memories or rediscover new sides of love.
You'll be able to find ideas to lay the table in an informal, playful or romantic way.
You'll be able to find new love messages. Looking forward to hearing your own suggestions too.
Menus for people skilled in cooking and menus for beginners, quick menus, easy menus ...
We have thought to everyone included people who love playing ...
Valentine's Day: how to lay the table
Do you prefer a romantic table for celebrating Valentine's Day? or very colored? a personalized table in which the common memories win?
Do you prefer hearts or flowers?
Are you curious to know ...
- what are the aphrodisiac foods?
What not to do ever!
Work in progress