Authentic Italian Cooking
Original fresh fruit cocktails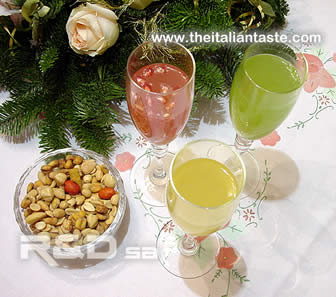 Fresh fruit cocktails
These pages are especially dedicated to unpublished cocktails of my own creation, to be served before a lunch or a dinner (before-dinner cocktails or Italian aperitivo).
Easy and difficult recipes, cocktails with sparkling wine or liqueurs, alcoholic or not, very colored ... but always surprising and very tasty.
In the pages of Themed Dinner menu you can find how to combine them with different appetizers, finger food and skewers.
Our original home Cocktails
Traditional Italian aperitivo
International cocktail index »
Find a cocktail with our search engine!! new!

Our cocktails »
After-dinner coktail index »
Fancies coktail index »
Pre-dinner cocktail index »
Long-drinks coktail index »
IBA Cocktails »