Authentic Italian Cooking
Hare
It is not said everyone likes hare meat. So my suggestion is to ask for the taste of your guests. This is not always possible especially in formal dinner parties. In these case hare should be avoided for another reason: the difficulty to eat it with fork and knife.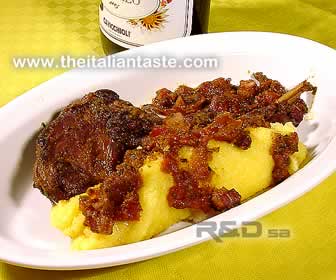 The hare, how to cook
Its meat is often compared to rabbit but it is not similar.
It is dark and you have to freeze it for long time before cooking.
Besides some steps are necessary to remove or, at least, decrease its "wild" taste, even if it is farmed.
For all these reason the best way to cook it is salmì ;))
Our hare recipes, listed according their main ingredients, cooking method or serving ideas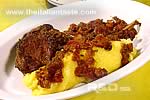 Ingredients, doses and directions. One-plate meal made with game, suitable for your special occasion menus too, provided you use boned meat.