The Art of Receiving Guests
Menu cards for all occasions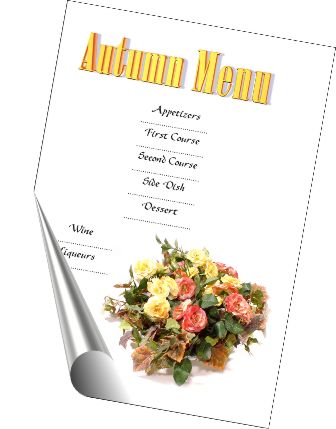 Italian menu cards
You've invited some friends of yours to dinner: do you want to make quite a hit with them? Prepare personalized menu cards to put on the table, near the dish or wherever you want. Anyone will be able to take it away in order to remember a beautiful evening. How to do?
In the next pages you can look at many templates about different subjects.
Choose the one you prefer and download it.
Then you can modify the text using MS® Word.
If you have any problem, !
Our menu cards